单位简介:
赛默飞世尔科技是全球科学服务领域的领导者,致力于帮助客户使世界更健康、更清洁、更安全。公司年销售额超过100 亿美元,拥有员工约34000 人,在全球范围内服务超过350000 家客户。主要客户类型包括:医药和生物公司,医院和临床诊断实验室,大学、科研院所和政府机构,以及环境与工业过程控制装备制造商等。许多学校的离心机、-80度冰箱、分光光度仪均为Thermo Fisher公司的产品。这是一家美国200强的公司,公司氛围很好,尊重员工,很人性化。欲了解更多信息,请浏览公司网站:www.thermofisher.com
招聘文本:
"服务科学,赢领未来"| 赛默飞2020校园招聘正式启动
如果你渴望机遇,想要与卓越者同行
如果你期待成长,力图实现职业期许
如果你志存高远,追求创造非凡价值
确认过眼神,你就是我们要找的人!
用科学知识给自己buff加成
凭卓尔不群开启未来无限可能
HOP!不停歇,精彩等你"赢"接!
【本司已就位,揭秘我们是谁】

关于赛默飞世尔科技
我们是:赛默飞世尔科技(纽约证交所代码:TMO),是科学服务领域的世界领导者。公司年销售额超过240亿美元,在全球拥有约70,000名员工。我们力图帮助客户使世界更健康、更清洁、更安全(加速生命科学领域的研究、解决在分析领域所遇到的复杂问题与挑战,促进医疗诊断发展、加速药物上市进程、提高实验室生产力)。

关于赛默飞世尔科技中国
赛默飞世尔科技进入中国发展已超过40年
在中国的总部设于上海,并在北京、广州、香港、成都、沈阳、西安、南京、武汉、昆明等地设立了分公司,员工人数约为5000名。
我们的产品主要包括分析仪器、实验室设备、试剂、耗材和软件等,提供实验室综合解决方案,为各行各业的客户服务。

关于赛默飞HOP!项目
作为中国大学生理想雇主100强,自2008年以来,赛默飞世尔科技中国为应届毕业生提供培训生发展计划"HOP!",至今已经持续11年。11年来,HOP!项目吸引了众多优秀人才加入赛默飞,并与公司一同成长
今年,赛默飞中国服务部门将继续招聘培训生。中国服务部门本着"植根中国,服务中国"的理念,以"优质客户服务"为导向,专业服务能力覆盖分析仪器、生命科学产品、专业诊断设备、实验室通用产品等,为客户提供全方位的解决方案。部门目前拥有900余位员工,支持40,000多个客户,服务100,000多台仪器。
赛默飞中国服务部门为培训生提供的核心岗位包括: 市场、销售、现场服务、技术支持和业务运营等
HOP!项目培养目标:通过结构化职业发展计划为培训生提供相关专业技能、行业知识、管理技能以及公司核心岗位和部门的实践机会,为长期职业发展奠定坚实的基础。
我们采用"技能培训+岗位实践+锻炼机会"的模式,帮助小伙伴们完成从"懵懂学生党"到"专业高潜人才"的转变!
在这里,你可以得到最专业的培训,一切就从70/20/10开始!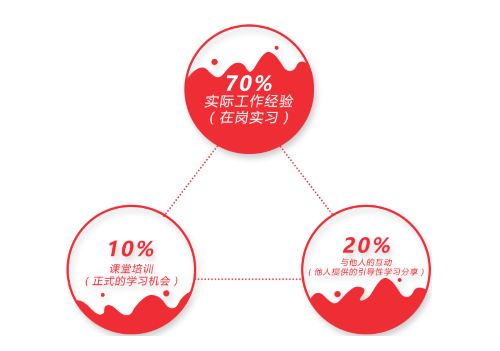 【高光时刻,揭晓硬核福利】
我们始终相信员工是成就公司的关键,也是公司最重要的财富。而与此同时,我们也一直将持续关注员工福祉,追求在提高员工福利保障上也有所创新,因为你们才是成就公司将持续发展的基石,福利计划能为大家提供多种风险与健康保障的同时,丰富大家的生活,满足大家在不同阶段及生活平衡的需求。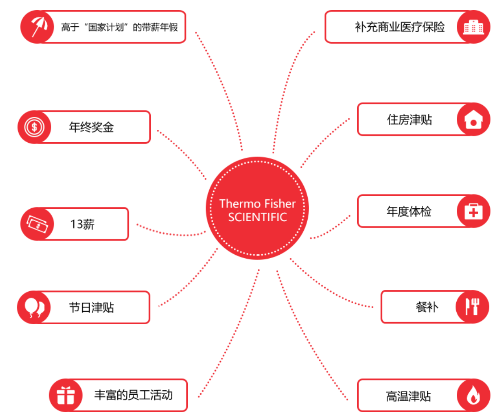 【招聘流程】
网申时间: 即日起-11月16日
面试时间:11月26日-12月下旬
录用: 12月中旬陆续发放offer
【投递通道】
https://www.dajie.com/corp/1001105/
卓越者的舞台、超凡者的未来
赛默飞,助力梦想起航
我们,期待大家的到来~
Job Description
Job Title:  Sales Engineer Trainee
Reports To: Region Service Sales Manager
Group/Division:  China Service Department
Position Location:  Beijing
Position Summary
This position is accountable for developing and implementing strategic area sales plans and forecasts to achieve business objectives for services.
Essential Duties and Responsibilities
·         Achieves the planned growth for revenue and bookings in the assigned accounts/territory while maintaining or exceeding margin goals.
·         Provides realistic sales forecasts to management and communicates any significant changes or developments in a proactive and timely manner.
·         Builds, analyzes and understands business trends to look for opportunities to improve current sales within assigned regions.
·         Evaluates market trends and gathers competitive information, identifies trends that effect current and future growth of regional sales and profitability. 
·         Qualifies potential enterprise service business opportunities early in the sales cycle and manages the pipeline to ensure that opportunities are pursued in a timely way ensuring Thermo Fisher is invited to all associated RFP's.
·         Collaborates with key account customers to understand their business needs and strategic objectives, forms relationships with decision-makers and identifies, develops and closes enterprise services business opportunities.
·         Understands the generic strengths and vulnerabilities of major competitors and develops sales strategies to respond effectively and to develop competitive differentiation.
·         Collaborates with other groups within Thermo Fisher to implement strategies, identify and address cross-selling and synergistic business opportunities and overcome obstacles.
·         Ensures all activities are carried out in accordance with Thermo Fisher Scientific policies and applicable laws.
Minimum Requirements/Qualifications:
·         Bachelor's degree or above in Business, Chemistry, Engineering or relevant field.
·         Can manage multi-projects efficiently; plan and perform work in accordance with client requirements and professional standards.
·         Self-motivated with the ability to work independently and in a team environment.
·         Open minded, agile with change and practical.
·         Excellent written and verbal English.
Job Title: Service Biz Analyst, Trainee
Reports To: (Title) Service Quality & Biz Analysis Manager
Group/Division: China Service  
Position Location: (City) Shanghai
Position Summary:
Take responsible for the business analysis of China Service. The key responsibility includes Service performance KPI calculation, automatic report generating, service data analysis and business analysis model establishment.
Key Duties and Responsibilities:
1)    Calculate Service performance KPI based on the raw data from various business systems, responsible for KPI trend mornitoring and gap analysis.
2)    Analyze business data to discover the root cause of bad KPI performance in daily operation and initiate the Kaizen project if necessary.
3)    Leverage Power BI to build Svc Dashboard and keep Service management staying in know on the trend change of service performance in realtime.
4)    Generate data mart based on local Call Center database and ahchieve the automation of on-demand data report generating via data subscription platform.
5)    Establish business analysis model as per Service management team's requirement.
Minimum Requirements/Qualifications:
1)    Bachelor degree or above.
1)    Excellent skills with MS Excel, SQL and BI tools.
2)    Good written communication skills in English.
3)    Team player and good personal skills.
4)    Self-motivated and proactive working attitude.
5)    Strong analytical and problem-solving skills.
Job Title:  Service Engineer Trainee - Field Service
Organization:  Thermo Fisher Scientific (China) Co., Ltd
Location: Beijing
Reports To: Service Manager
Position Summary:  Provide customer support services such as installation, preventative maintenance, customer training, repair, on-line support or technical consultation as required to ensure customer purchased Thermo products meet Thermo performance and operation standards and customer expectation thus achieve or improve customer loyalty to Thermo Scientific.
Job Description:
1.     Work independently to service CMD products involving: Installations, Training, Method and Application Development, Telephone and On-site Diagnostics and Repair Services, Preventative Maintenance visits.
2.     Provide technical assistance, consultation and problem solving to customers as necessary.
3.     Accurately document field service activities, including installation report and service work report, and timely submit through the required system.
4.     Ensuring customer satisfaction in all aspects of services provided.
5.     Follow up on DOA and Hot Account sites to ensure customer issues are accurately and timely communicated to the required party, solution developed and eventually solved.
6.     Implement key account strategies for high profile customers and maintain good relationship with industry opinion leaders.
7.     Share experience and best practice of product services and applications with colleagues. Contribute to knowledge base to allow continued improvement of work efficiency and effectiveness.
8.     Effectively communicate competitive information and additional sales opportunities to Field Sales Engineers
9.     Actively participate PPI projects to improve work quality and effectiveness.
10.  Submit weekly Expense reports on a timely basis.
Qualifications:
1.      Master's degree or above in analytical chemistry, chemical engineering, pharmaceutical,biochemistry,instrument analysis, proteomics or equivalent required.
2.      Fluency with personal computers is also required.
3.      Have ability to diagnose and resolve problems on sophisticated electronic, mechanical and optical instrumentation in a commercial scientific laboratory environment.
4.      The ability to work independently, have effective communication skills, interpersonal and listening skills.
5.      Effective oral and written communication skills with both English and Chinese (Mandarin).
Job Title:   Service Marketing Product Manager, Trainee
Business:   China Service
Division:    Service Marketing
Work Location:   Shanghai / Beijing, China
Reports to:   Service Marketing Development Manager
Position Summary:
The Service Marketing Product Manager supports China service activities and is responsible for all service marketing requirements. This position requires a person skilled in the marketing development /modifying and support of service business improvement.
Essential Job Functions and Accountabilities:
Carry out service product design, pricing and marketing developing strategy.
Market analysis: competitors service products, price comparison, marketing strategies. Support service activities to improve service revenue
Submit annual service marketing promotion strategy and action plans of responsible products; implement with service team the scheduled service marketing actions; make service products catalogs; monitor design of interrelated exhibitions and advertisements of responsible service products;
Response for each division service marketing requirement: promotion, brochure, road show, pricing, service contract.
Responsible service web site design and communicate with internal team to update content to be best support customer requirement.
Focus on key customers, training, promotions, annual contract renew.
Carry out other task directed by service manager / service director.
Add on:
Implementation of divisional product marketing activities
Be the driving force to at all times have a highly competitive product portfolio.
Continually research/monitor customer demand, competition and market trends.
Establish and drive marketing plan for specified products, including product positioning, pricing and promotion plans.
To support Management team for key account management.
To keep contact with relevant product companies and divisional teams and keep good communication between inside and outside customers.
To fully understand and command the various areas of application for the products with a view of being a valued partner to our customers and channels.
Continually coordinate and drive the capacity requirements.
Coordination with Sales Force
Implementation of marketing plan to improve sales efficiency and results.
Providing intensive training of product and application knowledge to sales team and dealers for responsible products.
To support sales team, dealers and customers in the respect of enquiries and help to resolve problems.
To prepare all materials such as sales brochures, leaflets, presentation, etc, and where relevant in cooperation.
To support sales representatives to complete bidding documents and clarifications for tenders.
To collect marketing information and product performance information as required.
Educational Qualifications: (Education, Experience and Competencies):
Bachelor degree: Marketing, Business, Commercial, Engineering related.
Job experience in product promotion or project management during school time
Spirit of team work, positive and quick learning, focus on details
Understand service importance, can work under the pressure
Excellent communication skills in written and spoken English and Chinese.
Positive attitude and customer orientation, motivation and initiative
Communication ability, open mind and quick to learn
Ability to build constructive and effective relationships with business partner.
Strong analytical and problem solving skills.
Figure-sensitive, familiar with tools of various analysis.
Strong report generation, presentation and facilitation skills.
Thoroughness, attention to detail, and accuracy in work required.
Innovative and willing to face challenges. 
Job Title:  Service Technical Trainer - China
Organization:  Thermo Fisher Scientific (China) Co., Ltd
Location:  Shanghai
Position Summary:  Provide after-sales customer training and application support for LSMS (Ion trap\TSQ\QE\Fusion) product lines to create bigger customer value through better utilization of TFS products. Interface with marketing and commercial team, to highlight the competitive differentiator or to influence customer preference in favor of TFS in the training, eventually become loyal customers.
Job Description:
1.     Conduct customer operation training and application support for assigned LSMS (Ion trap\TSQ\QE\Fusion) product line or technologies as required.
2.     Conduct customers training and application support for proteomics or biopharma
3.     Understands customer's problems, recommends solutions to meet their needs, and ensures customer satisfaction.
4.     Manage daily operation of Training Lab, maintain and keep instruments and lab facility in good condition.
5.     Post-sales follow-up to monitor customer satisfaction and fortify customer relationships.
6.     Provide technical assistance or training for assigned products or technologies to FSE, sales or support channels (internal or external) to enable channel competence and competitiveness.
7.     Compile customer training materials for assigned product line or technologies as required.
8.     Define and update training SOP, which should cover customer-oriented training process, basic and in-depth technical points, selling points or other advantages of TFS products,etc.
Key Metrics:
1.     Customer satisfaction and CAS survey,
2.     FSE competence, Channel competence improvement.
3.     KPI of commercial on related products, Sales revenue, growth rate, market share, etc for LSMS product lines
4.     Training order fulfillment and training productivity.
5.     Training revenue and service revenue.
6.     TFS brand impact and customer preference to related products.
Qualifications:
1.     Master or above in proteomics or biopharma(Larger molecule).
2.     Hands on lab experience with analytical instruments (Ion trap\TSQ\QE\Fusion etc.) related to mass spectrum technologies is priority.
3.     Effective oral and written communication skills with both English and Chinese (Mandarin).
4.     Demonstrated effective teamwork player.
5.     Self motivated and result oriented.
6.     Systematic problem solver.
7.     Effective customer interactive experience.
8.     Project management experience.
9.     Good training skills and presentation skills, TTT certificate is preferred.
10.  Open mind and customer-oriented mindset, willing to do continuous improvement to meet customer and business needs.